The horrors of the war in Syria have forced thousands of people to move and fight the most adverse conditions at the borders. This humanitarian crisis intensifies every day, and it is no longer strange to anyone since the picture of the 3 year old baby, Aylan Kurdi, found drowned on a beach in Turkey, went viral on social networks. In 2015 more than 1,000 children were killed as a result of the conflict, 30% of the deceased migrants.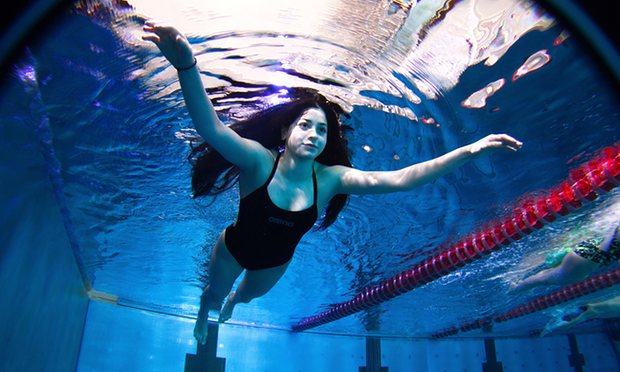 So when the boat in which, the 17 year old, Yusra Mardini traveled with her family in September last year began to sink in the sea between Turkey and Greece, the end seemed imminent.
"I lost everything, I had only one shirt and jeans, not even a pair of sandals," says the girl.
The boat, able to carry up to 7 people, could barely stand 20 of which most didn´t know how to swim. The coast was still far away and panic was about to seize the spirit when a couple of young people jumped into the cold water to try to steer the ship with ropes. "I'm a swimmer," Yusra said, a former member of what was once the Syrian national team, and she jumped after them. Shortly after Sarah, her three years older sister, did too.
"At first it was horrible. But then my sister and I thought it would be a shame if we didn't help. Of course I hated the sea."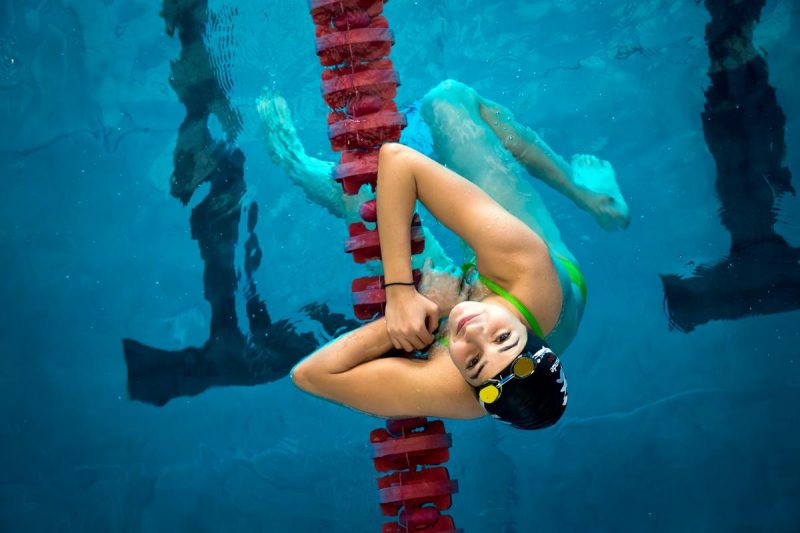 With all their strength they swam for three hours, and made it safely to the coast of Lesbos. They now live in Germany and next August, Yusra will have the opportunity to dive into the pools of Rio de Janeiro as one of the ten members of the first refugee's Olympic team in the history of the Games.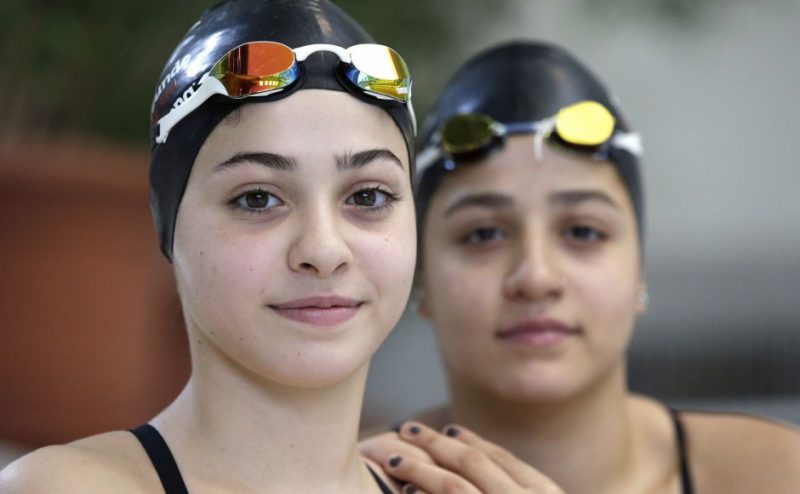 The ROA (Refugees Olympic Athletes team) will stay in the Olympic village, like all the other participants of the Games, with all their expenses covered, explained the IOC, which also guarantees that they will continue to support them after the Games.
"It will be a symbol of hope for all refugees and we will make a better world by making it aware of the magnitude of the crisis," said the IOC President, Thomas Bach. "These refugees will demonstrate the world that despite the unimaginable tragedies they have faced, anyone can contribute to society with their talents, skills, and strength of spirit."
"I would like to represent all refugees because I want to show them that after the pain and storm, calm days can still come. I want to encourage them not to give up, pursue their dreams, to do what they feel in their hearts, although it seems impossible."
"When I dive into the pool, it's the same to be here or in Syria: it is only water. It is wonderful."
Yusra Mardini