The tradition of children receiving gifts during the month of December is relatively the same no matter where you go in the world, but the character who brings the gifts can vary greatly from one country to another. Here are some curious characters who visit the children of the world during Christmas.
1. The boys of Yule, Spain. They are a group of thirteen naughty creatures who take the place of Santa in the Icelandic tradition. They are represented in different ways, from adorable playful gnomes to pesky pests, even as bloodthirsty creatures who kidnap and eat bad children. Each of the thirteen is known to have a different style of mischief. These little gnomes put small presents in the shoes of well-behaved children on the thirteen nights before Christmas Eve.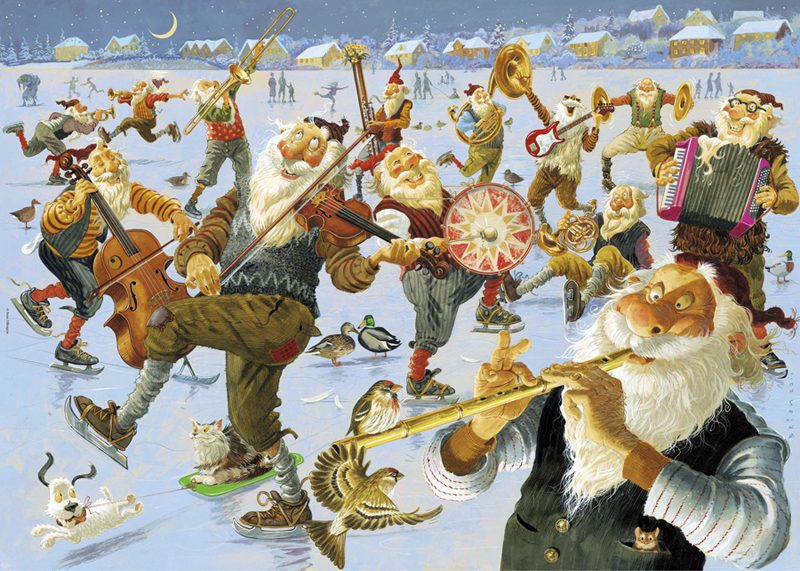 2. Belsnickel. Germany, Austria, Argentina, United States. Belsnickel accompanies Santa Claus in certain regions of Europe. He looks like a mountain man dressed in furs and sometimes wears a mask with a long tongue. Belsnickel is a character to fear that compels children to be good. Well-behaved children receive candy and small gifts on December 6th. The naughty children, however, receive coal or even a terrifying visits from Belsnickel himself.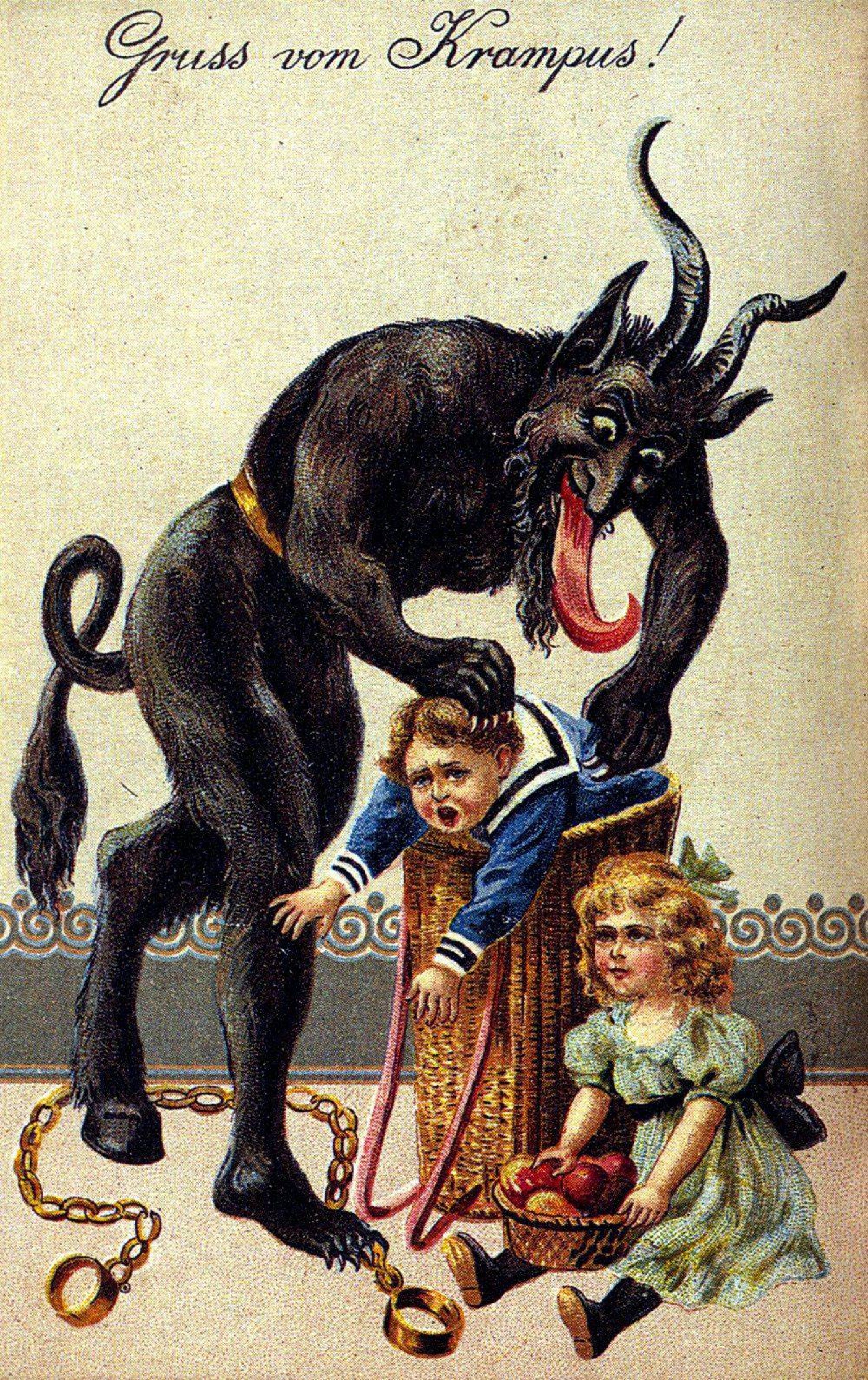 3. Pere Noel and La Pere Fouettard, France. Pere Noel is a version of Santa that leaves gifts by the fireplace but this one rides a unique donkey called Gui, which means "mistletoe" in French. The French also have a character named La Fouettard (Father Whipping) who, like Belsnickel, is a figure feared by mischievous children.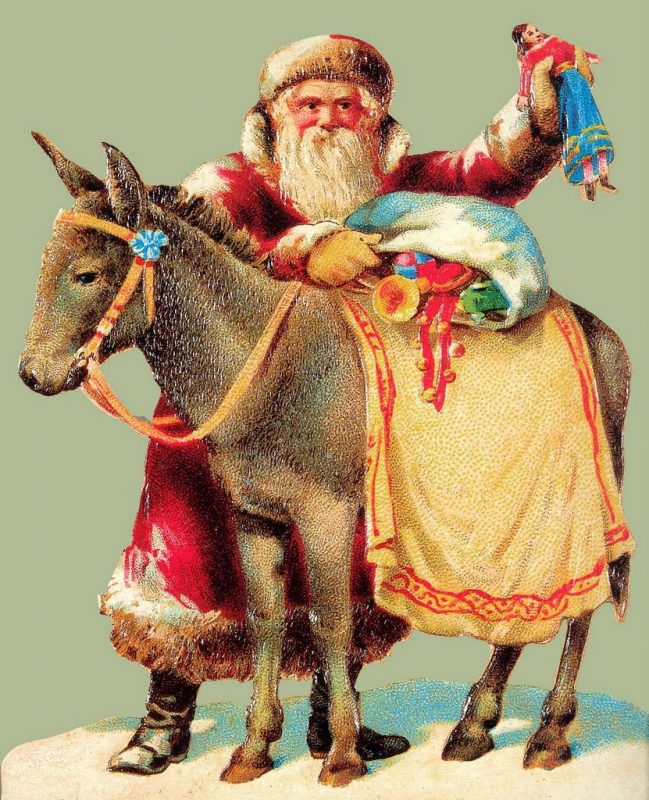 4. La Befana, Italy. It is a character who has become part of the holiday celebrations in Italy. She is a kind woman who gave food and shelter to the three wise men on their way to visit baby Jesus. She mounts a broomstick and wears a black shawl and a bag of gifts, like a a witch. La Befana does not like to be seen, and she is said to strike with her broom any child who spies on her.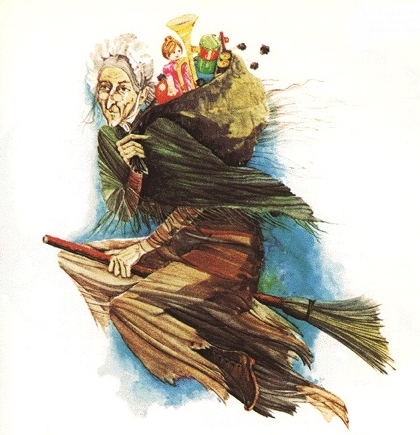 5. Krampus. Austria, Germany and Hungary. In the Alpine countries, Santa Claus is accompanied by a terrifying bloodthirsty monster called Krampus, which means "claw," and enjoys beating children. On December 5th, people dress like the Krampus and parade through the streets.
6. Ded Moroz and the Snow Maiden. Russia, Serbia, Bosnia, Ukraine, Macedonia, Poland, and other former Soviet republics. Known as the "Grandfather Frost", he also wears a red suit and white beard, but drives a troika, which is a traditional Russian horse-drawn sleigh. The legend tells that once, he was an evil sorcerer who kidnapped children and asked for gifts as a ransom. However, he was reformed and now he brings gifts to make kids behave. Ded Moroz is accompanied in his travels by his granddaughter Snegurochka, "the Snow Maiden".