The Guggenheim Museum Bilbao is in one of the most impressive buildings in the country. The artist responsible for this magnificent work of modern architecture is Frank Gehry, an American architect who created this piece, representative of the avant-garde of the twentieth century. Its sculpture structure style fits perfectly with the urban landscape of Bilbao, however, it protrudes significantly making it one of the most important references of the city.
This museum is built on 24,000 square meters, of which 11,000 are intended for art exhibition spaces. Opened in 1997, this impressive building was realized thanks to the Guggenheim Foundation and the authorities of the Basque Country. During 2015, this great museum received more than 1,200,000 visitors, which reaffirms the cultural importance of the property.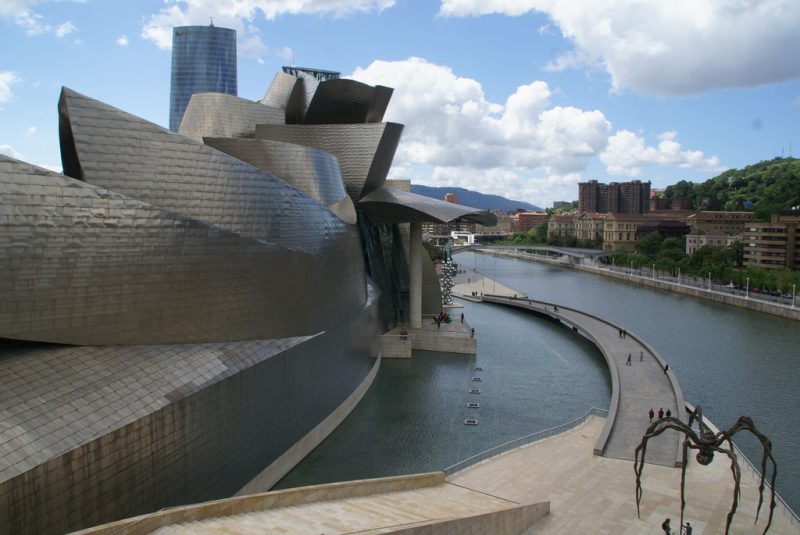 It is said that the museum does not have a single flat surface throughout its structure, which is covered by titanium plates on the outside. Honoring the port feature of Bilbao, the building seems to have a boat shape; however, the structure has a flower-shaped top view, and its avant-garde nature allows the building to have an unclear way.
The Bilbao Guggenheim Museum has been recognized worldwide with several awards and distinctions. American architect Philip Johnson has called it "the greatest building of our time." Also, in 1999 it received the IV International Prize "Puente de Alcántara". It was awarded in 2000 with the European Museum of the Year Award and is one of the 12 Treasures of Spain since 2007.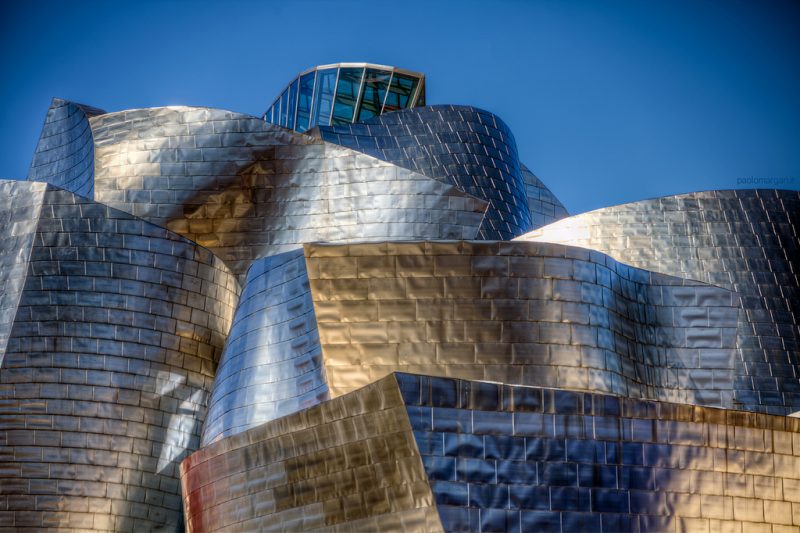 The project of this great building was planned to house the infinite collection of art from the Guggenheim Foundation, which represents and promotes modern art, and as support for the Guggenheim Museum in New York. The museum also hosts traveling exhibits from around the world and the quality of the works is always very high.