The People's Republic of China hosted the 2008 Olympic Games, for which the project Olympic Stadium was made. It is known worldwide as the Bird's Nest because of its exterior which is distinguished by being a network of steel lines. In it they were held the opening and closing ceremonies of the Olympic Games and Paralympic Games, as well as the final of soccer and athletics.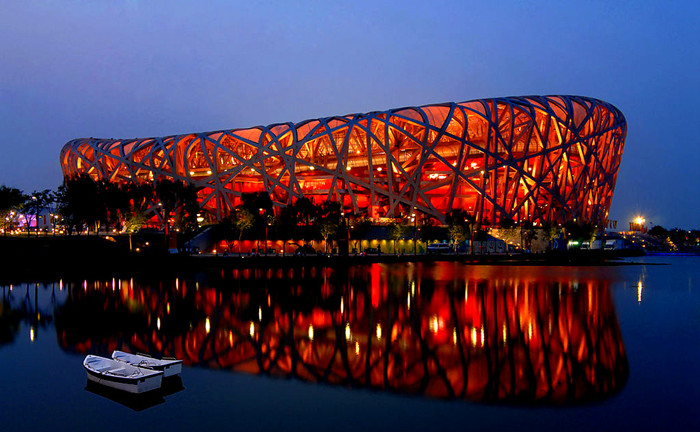 The stadium design is based on the nests of birds, both aesthetically and structurally. Its slightly wavy shape gives it a visual appeal never before seen in Olympic stadiums. The roof of the stadium is covered by a transparent membrane layer, and a translucent membrane fixed at the bottom of it. Similarly, it has an acoustic ceiling that allows unmatched sound. The majestic National Stadium in Beijing had a cost of 500 million dollars, and was constructed in an area of 258,000 square meters.

As for technology, the building is a pioneer in collecting natural and solar energy, and has a rainwater collection system for irrigation and cleaning. Swiss architects Jacques Herzog and Pierre de Meuron were responsible for creating this beautiful stadium and, in fact, are the same designers who constructed the Allianz Arena in Munich. In their words, this stadium is "a brilliant aesthetic and structural challenge," which should have been carefully designed and structured to impress everyone during the Olympics.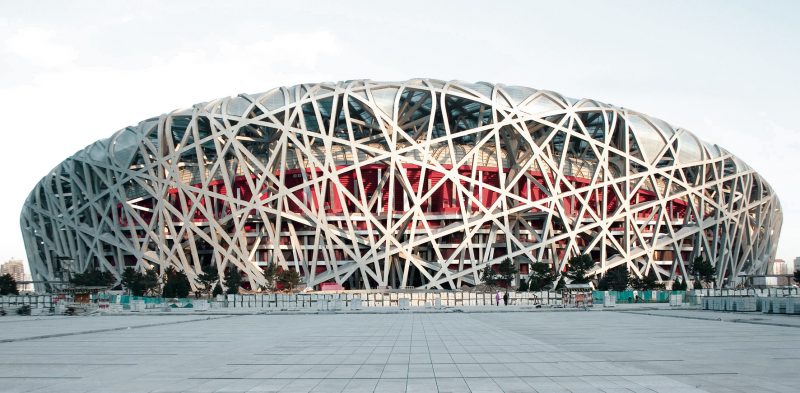 For its construction, 110,000 tons of steel were used, which makes it the world's largest construction of steel. Its capacity is of 91,000 spectators and, after the Olympic Games, it has only had other five sporting events, among which is its opening ceremony in 2009.