Celebrating the music world, this spectacular building is one of the favorites of travelers in China. This project, made by designers of the University of Technology in Hefei, is located in Huainan City, in the Hui province of China. Known as The Piano House, this building was constructed for music students from the local university so they could meet to study and practice their instruments. The building is, nothing more and nothing less, than a grand piano with a giant glass violin as an entrance.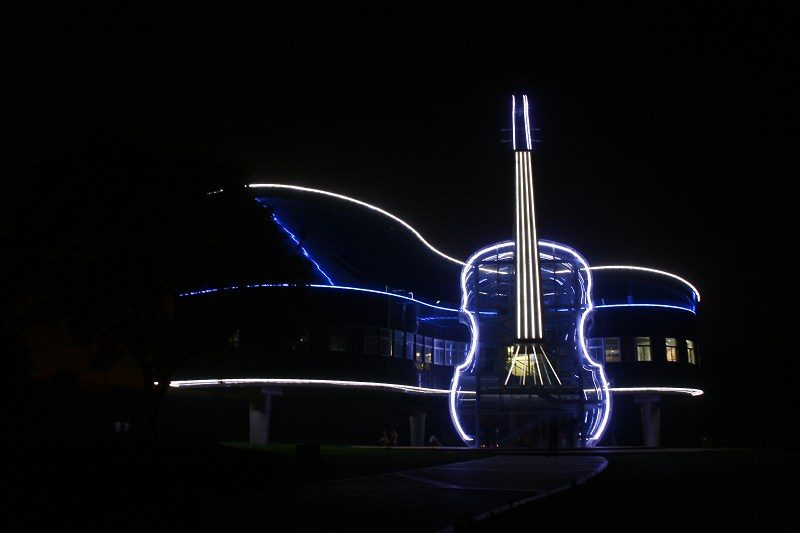 The grand piano houses various offices, study rooms, concert halls, and exhibitions. Outside, this piano gives visitors a huge shadow in a recreation area, especially for young people to share breaks between rehearsals. Meanwhile, the violin, constructed of glass, houses the escalators. In the dark of night, the whole building glows with neon lights at the edges of both instruments.
This beautiful building is open to the public and even hosts various cultural and social events, such as business meetings and weddings. Its interior is designed to match the contemporary style of the facade and it clearly features the world of music; it is even possible to find any kind of instrument in their facilities.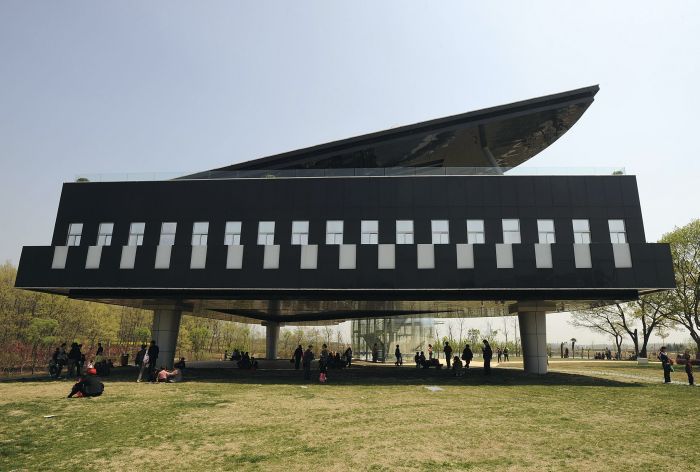 Another attraction is the breathtaking view of the city of Huainan, which one can view from the large windows of the building. This positions it among the most important tourist attractions of the city. Undoubtedly, this magnificent and unique building is a must visit for all music lovers and architecture.